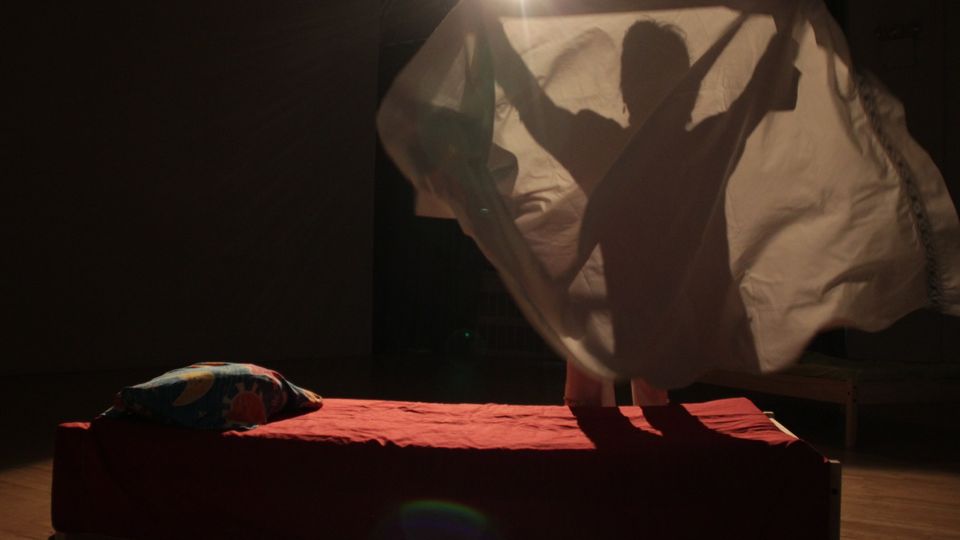 Your Day Is My Night
65 mins | United States | 2013
Director: Lynne Sachs
Producer: Lynne Sachs
Editor: Sean Hanley
Cinematographer: Sean Hanley, Ethan Mass, Lynne Sachs
Cast: Che Chang-Qing, Yi Chun Cao, Yueh Hwa Chan, Kam Yin Tsui Yun Xiu Huang, Ellen Ho, Sheut Hing Lee and Veraalba Santa 

Genre Tags: Hybrid Documentary
Release Year: 2013
Language: Chinese (Traditional Han,English (United States)
Subtitle: English (United States)
Country: United States
Genre: Documentary,Experimental
Blending autobiographical monologues, intimate conversations, and staged performances, Lynne Sachs' Your Day Is My Night documents the lives of Chinese immigrants sharing a "shift-bed" apartment in the heart of New York City's Chinatown, offering a deeply felt portrait of the Asian-American immigrant experience. 

Initially documented in Jacob Riis' late 19th century photographs, a shift-bed is a bed that is shared or rented by people who are neither in the same family nor in a relationship. Since the advent of tenement housing in the Lower East Side, working class people have shared beds, making such spaces a definable and fundamental part of immigrant life. Over a century later, the shift-bed remains a necessity for many, triggered by socio-economic barriers embedded within the urban experience. 

In this captivating hybrid documentary, seven characters ranging in age from 58 to 78 play themselves and recount real experiences from their lives. Retired seamstresses Ellen Ho and Sheut Hing Lee recall growing up in China during the turmoil of the 1950s when their families faced violence and separation under Chairman Mao's revolutionary yet authoritarian regime. Yun Xiu Huang, a nightclub owner from Fujian province, reveals his journey to the United States through the "snakehead" system, a complex underground economy of human smuggling. 

As the bed transforms into a stage, the film reveals a collective history of Chinese immigrants in the United States. Through it all, Your Day is My Night addresses issues of privacy, intimacy, belonging and the urban experience via the basic human need for a place to sleep.