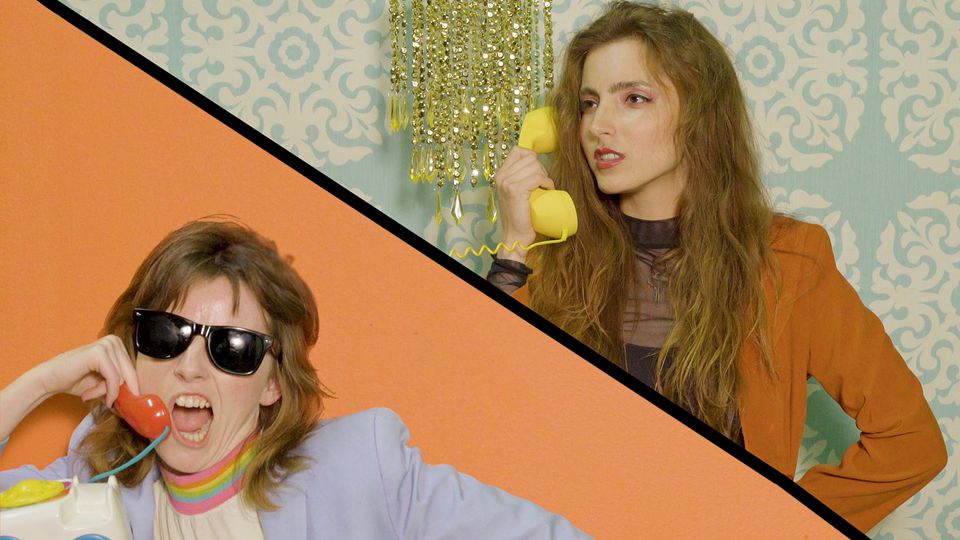 The Ember Knight Show: "Getting Mad"
12 mins | United States | 2021
Director: Bobby McCoy
Producer: Ember Knight,Dino Stamatopoulos
Screenwriter: Ember Knight, Bobby McCoy
Editor: Bobby McCoy
Cinematographer: Mikey Santos
Cast: Ember Knight, Haley Dahl
Release Year: 2021
Language: English (United States)
Subtitle: English (United States)
Country: United States
Genre: Comedy
(THIS FILM WAS PART OF OUR 2022 FESTIVAL LINEUP AND IS NO LONGER AVAILABLE ON THE SLAMDANCE CHANNEL) Today on the Ember Knight show, we're learning about 'Getting Mad'. Hold on, that's the telephone - why, it's today's guest Haley Dahl! Whats that? She has to cancel because we aren't paying her? Uh oh. Thats the type of thing that can make us Mad… and before we know it, we're drowning in a claymation sea and washing up marooned on an island of Being Pissed. How will we ever escape!?