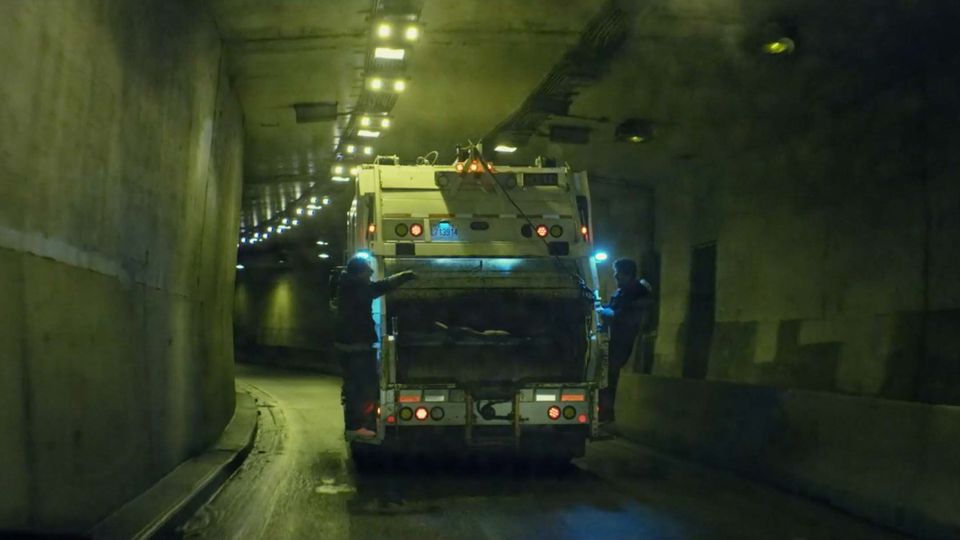 See You Garbage!
18 mins | Canada | 2021
Director: Romain Dumont
Producer: Patrick Francke-Sirois,Isabelle Grignon-Francke
Screenwriter: Romain Dumont
Editor: Guillaume Marin and Anouk Deschênes
Cinematographer: Antoine Ryan
Cast: Caroline Dhavernas, Steve Laplante, Guillaume Laurin, Hamza Meziani, Hamidou Savadogo et Ralph Prosper
Release Year: 2021
Language: French (Canada)
Subtitle: English (United States)
Country: Canada
Genre: Short Film,Comedy,International
(THIS FILM WAS PART OF OUR 2022 FESTIVAL LINEUP AND IS NO LONGER AVAILABLE ON THE SLAMDANCE CHANNEL) For Christmas, three garbage collectors, Elijah, Nino and Belz, are surprised to be invited to dinner at the home of the Prime Minister and the First Lady. They go there, enthusiastic and candid, without suspecting that on the menu is a painful series of disillusionments and manipulations. Au plaisir les ordures is a dramatic comedy with the feel of a revolutionary tale, which attempts to explore the encounter between the well-spoken contempt of the political class and a sudden awareness of its people.